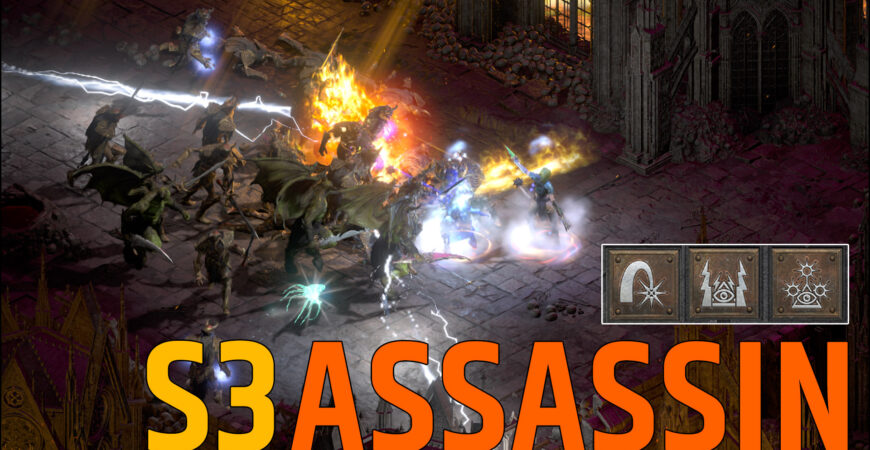 The best build to start season 3 on Diablo 2 Resurrected with the assassin! The power of hybrid traps!
Principle of the build
Here is how the build works:
you have fire and lightning and physical damage to deal with immunes
you don't need a lot of gear to farm in Hell from the start of the season
you use Fire Blast for non-fire immune damage, 4 Lightning Sentinels for lightning damage, and 1 Deadly Sentinel for Morbid Blast
you will have no trouble farming terror zones right after the opening of season 3
this version is more powerful than the one where you put points in the Fire Sentinels
Statistics
Throughout the entire guide, here are the stats:
Strength: what to wear your equipment
Dexterity: what to wear your equipment
Vitality: everything else
Energy: nothing
Order of skills for leveling up
Take skills in this order:
generally speaking, as soon as possible a point in each shadow discipline, you can also play Transparency instead of Swiftness if you do not have enough resistance while waiting for the indicated equipment
put the rest of the points in Discharge of Fire while waiting for level 6
use and put points on Electric Field up to level 23
then max Lightning Sentinel, with only one point in Deadly Sentinel
max out in this order Electric Field, Electric Discharge, Electric Sentinel
you can put the remaining points into Shadow Master or a Fire Discharge synergy
Final skills
Here are your skills after leveling is complete:
20 points Fire Discharge, Electric Field, Electric Sentinel, Lightning Sentinel
1 point in Deadly Sentinel and each passive
the rest in Shadow Master or Fire Discharge synergy
you can also consider Mental Attack (PvP) and Dragon Strike (mobility)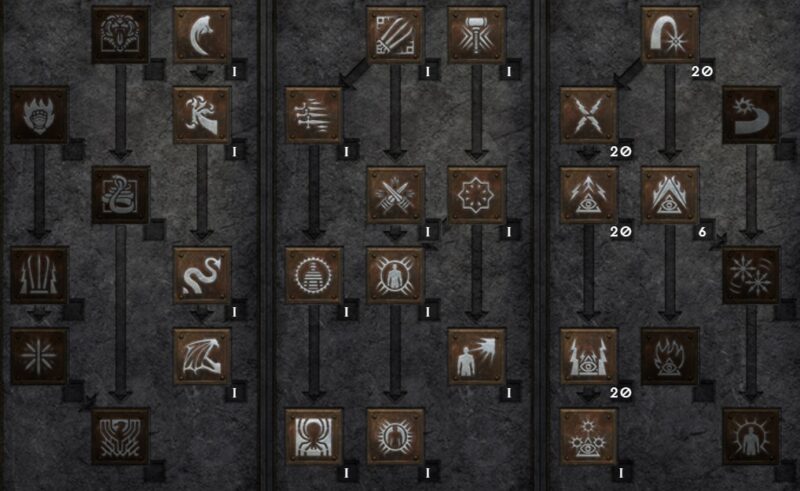 Level 90 Skills
Equipment
Here are the equipment to aim for at the start of the season:
Helmet, Lore then a rare circlet then shako (or better circlet)
Weapons, two Bartucs then two claws +5 Lightning Sentinel
Armor, Stealth, Smoke then Vipermagi (then Enigma)
Rings, two rare then two Bul Khatos
Belt, a rare or set then Arach
Boots, rare then Sandstorm
Gloves, rare then Trang Oul when you have Enigma
Amulet, a rare then Mara
Don't forget to reach 65% fast spell casting speed with Enigma!
Mercenary
You will use the Act 2 Mercenary in order to take advantage of Insight (then Infinity). You can take frost or power aura to boost its damage:
Insight or a weapon that hits hard then Infinity
Treachery then Fortitude
stolen life helmet then Face of Andariel
In what order should I get the items at the start of the season?
Some items will be crucial to pick up quickly and are easy to trade. This is the advantage of having a "little played" class compared to sorcerers for example. Collect items in the following order:
the two Bartucs, around Pul (start of season)
an assassin's torch (regardless of stats), about Um
stolen life helmet, about Pul
insight, about Um
vipermagi, about Um
a CTA 1 (take as low as possible), from 4 to 5 Ists
Remember to consult our exchange guide on D2R!
Gameplay
For the gameplay, I voluntarily took a very little optimized equipment to simulate a rather difficult instance at the beginning of the season, the chaosrun in Hell Terrorized Zone. You will see that it is very simple to do this farm, you can also orient yourself in cow runs, other terrorized areas or Baalruns as a team.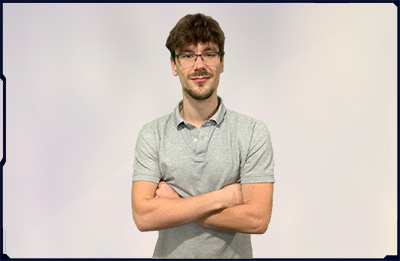 If you are looking for an Assassin build for Season 3 of Diablo 2 Resurrected, this hybrid trap build will allow you to very easily farm in Hell and manage immunes with very little equipment! If you prefer a melee version to take advantage of the runic word Mosaic, point to themartial arts assassin !
By Alchemists, February 2023