Présentation
Wolcen Patch 1.0.12 : un résumé complet et digeste pour tout savoir sur le patch de Wolcen ! Vaut-il le coup de s'y attarder ? La réponse !
Le patch est dispo ! un nouveau up des uniques
Fixed various client & server crashes.
Fixed a game crash leading to a black screen when reading corrupted character save data. Please let us know if the issue persists.
Fixed an issue causing active effects tooltip to stay on screen after the effect expired.
Fixed an issue displaying offline friends as online in the friend list.
Fixed an issue preventing the player to click in some areas of the Gate of Fates.
Fixed an issue preventing active effect tooltip description to be displayed beyond the first text line.
Fixed an issue causing the "add friend" and "accept invitation" buttons to overlap, allowing them to be clicked at the same time.
Fixed an issue preventing a player to close the trading window if the other player disconnected during the transaction.
Fixed an issue causing player portraits UI collision box to stay after the player disconnected, preventing to click under it.
Fixed an issue randomly causing some UI text of the game to be rendered as white squares.
Added a transition screen between expedition floors to hide level loading artifacts.
Fixed an issue causing players to fall endlessly if they used Wings of Ishmir while being teleported to the next expedition floor.
Fixed an issue preventing minion health in summoning skills details panel to display changes when using the "Heads Hang Low" passive nodes.
Fixed an issue causing the player to fall under Act 1 boss' arena using Slayer's Flurry with the "Cosmic Ambush" variant.
Fixed an issue causing summoned minions to collide with the player if they were grabbed by a Demon of Soul's possession skill first.
Fixed an issue preventing the Arctic Spear's "Sublime Fracture" variant to apply on additional projectiles launched by the skill.
Fixed an issue causing a T-Pose animation when casting summon skills while moving.
Fixed the female model in T-pose in the Champion of Stormfall cinematic.
Fixed an issue where Genesis Stone wasn't able to craft all the magic effects it's supposed to on Chests and Helmets.
Changed the computation of Beauty Eternal magic effect that transfers the Dodge Chance Score to All Resistances Score. Existing items will be rerolled.
Unique armors of the last tier have been added and will be accessible at level 65+, this concerns:

Agony
Argand's Hearth
Autarchic Secret
Bio-Flow Symbiosis
Blood Tear Bastion
Bloodlust
Envoy of War
Expurgation
Feast of Cankers
First Men's Legacy
Frayed Combat Cleats
Frostweave Qullittuq
Gaälnazek
Genesis
Hakeresh Shelya'ar
James's Tall Tale
Morbid Retribution
Mournfall Treads
Odelia's March
Purifier's Statement
Smile of the Searing Song
The Figurehead
Veiled Eclipse
Vigilance: Scorched Ravine
Updated English localization.
Updated German localization.
Updated French localization.
Updated Brazilian Portuguese localization.
Updated Polish localization.
Updated Russian localization.
Updated Spanish localization.
Updated Simplified Chinese localizatio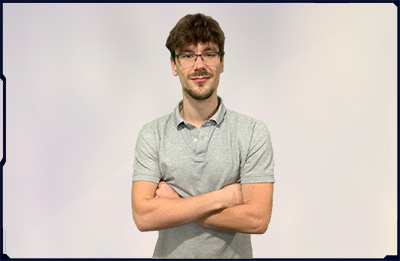 Un second coup de polish sur les uniques, en attente de mieux !
Par Alchemists, Mars 2020