Présentation
Wolcen patch 1.11 : les uniques ne sont enfin plus cap, on peut les drop à tous niveaux, mais est-ce que cela vaut le coup ? Le résume du patch !
Le patch est dispo ! Avec les uniques enfin plus cap !
Fixed missing animations on Gernese after beating the Chapter III Boss.
Fixed an issue causing Stormfall lighting to be incorrect when loading the Chapter II map.
Fixed an issue causing a black screen or a crash when loading a corrupted character saved file.
The news panel has been removed from the main menu.
Fixed various client crashes.
Fixed various server crashes.
Fixed issues with the friend list and friend activity that prevented players to join each other.
Fixed a desynchronization issue of the party leader state.
Added a max cap to damage bonus provided by ailment stack count via active skill modifiers.
Eclipse now stuns for 1 seconds baseline. The modifier "Unseelie Gale" now increases the stun duration by 0.5 seconds.
The Burn ailment now inflicts damage to 5 targets around the main affected target instead of all targets.
Fixed health bonus displayed in summoning skills active skill modifiers tooltip not matching the actual health of the summoned minion.
Fixed 3D ground loot model for Veiled Eclipse and Figurehead Uniques.
Added the new Unique tier for weapons and shields. They can be drop on area level 65 and higher. This concerns:

Quintet of Sundowns
Legacy of the Willbreaker
Shimmering Shadows
Ivakin's Obsession
Vulcaïn Steel Sword
Chrono Cell
Goremaker
Shard of the Red Mountain
Edgy
Edict. 2.1.4.1.7.
Zapstick
Rigard's Hope
Vanity's Plea
Envy's Denial
Abolition Act
The Apex
Zephyron
Herald of Change
Regicide Mark III
7th Purifiers' Legion Archive
Soulsbane
Sea Tamer
The Macksfesten Enneract
Dominion
Driftwood Miracle
Shaham-Shahar
Prototype: Deliverance V2

Fixed an error leading to the impossibility to generate percent elemental damage affixes on armors after a certain level.
The Untainted Zealot and the Zealot clone are now easier to target with projectiles.
Fixed an issue where an instance of the Justicar still used its Inexorable Advance skill.
The Pacified Hierophant that can be summoned by the Aurora Knight is now weaker (less HP and fewer modifiers).
Fixed Untainted mode rewards sometimes not rolling Untainted-mode-specific affix.
Fixed an issue causing reagents to disappear from the item slot when starting the project "Increase reagent Rarity" in the Dark Market.
Improved English localization.
Updated German localization.
Updated French localization.
Updated Brazilian Portuguese localization.
Updated Spanish localization.
Updated Russian localization.
Updated Polish localization.
Updated Korean localization.
Updated Simplified Chinese localization.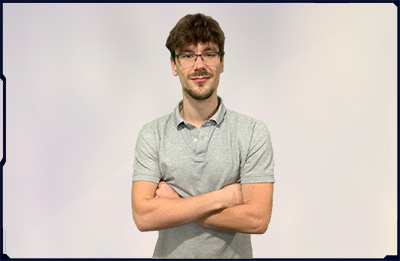 Il reste plus qu'à voir si les uniques seront intéressants !
Par Alchemists, Mars 2020