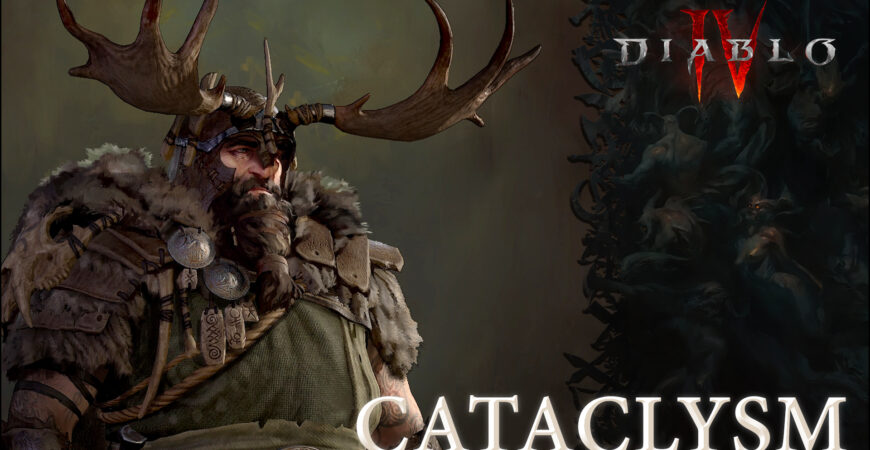 Inspired by the Druids of Diablo 2, this Diablo 4 Tornado build lets Storm Druids use the Hurricane Kit to start the game!
Principle of the build and skills
What is this build based on:
very good physical damage and a little lightning via the ultimate
good resistance
good area of ​​damage and good single target damage
The skills for the wolf / bear version:
Shearing Wind - Wind Shear: generates spirit and makes you vulnerable
Tornado - Tornado: our main damage spell
Hurricane - Hurricane: our zone spell
Cataclysm - Cataclysm: our ultimate fate
Cyclone Armor - Cyclone Armor: our defense spell
Wolves - Wolfs: our damage invocation
Skill Order
Here is the order of the skills with the total number of points invested in brackets, which you also find in calculating :
Shearing Wind (1) and makes you vulnerable (2)
Tornado (3), additional tornado and increased damage taken (4) (5)
Shearing Wind increases spirit gain (6)
Cyclone Armor (7), slows on activation and increases its effect (8) (9)
Tornado (10 to 13)
Wolves (14), increased damage on cc and increased damage (15) (16)
Hurricane, slows down and makes vulnerable (17 to 19)
Hurricane (20 to 23)
Cataclysm, duration and makes vulnerable (24 to 26)
Passives near Wolf for damage (27 to 29)
Passives near Tornado for spirit gain (30 to 32)
Shearing Wind (33)
Storm related ultimate passive for spirit and damage gain (34)
Cyclone Armor (35 to 38)
Shearing Wind (39 to 41)
Passives near Hurricane, chance vulnerability and duration of Hurricane Cataclysm (42 to 47)
Wolves (48 to 51)
Passives near Cataclysm, damage increased to elites (52 to 54)
Passives near Cyclonic Armor, increased non-physical resistances (56 to 58)
Passives near Tornado for essence and damage to finish
Shearing Wind (1)
Tornade (1)
n / A
Cyclone Armor (1)
Tornado (2 to 5)
Wolves (1)
Hurricane (1)
Hurricane (2 to 5)
Cataclysm (1)
n / A
n / A
Shearing Wind (2)
n / A
Cyclone Armor (2 to 5)
Shearing Wind (3 to 5)
n / A
Wolves (2 to 5)
n / A
n / A
n / A
Specialization
Take reduced damage from elites on Stag, crit chance on Eagle, and cooldown from companions on crit on Wolf.
Equipment and statistics
Here are the statistics to collect in priority:
will for skill damage and dexterity for crit chance
reviews
resistors
physical damage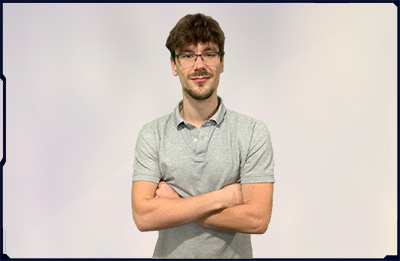 To have a very good Diablo 4 druid build, this hurricane tornado build will allow you to enjoy a lot of single target and area damage. The leveling phase is a little longer than on other builds, because of the spirit generation, but you will be ready for the next levels.
By Alchemists, March 2023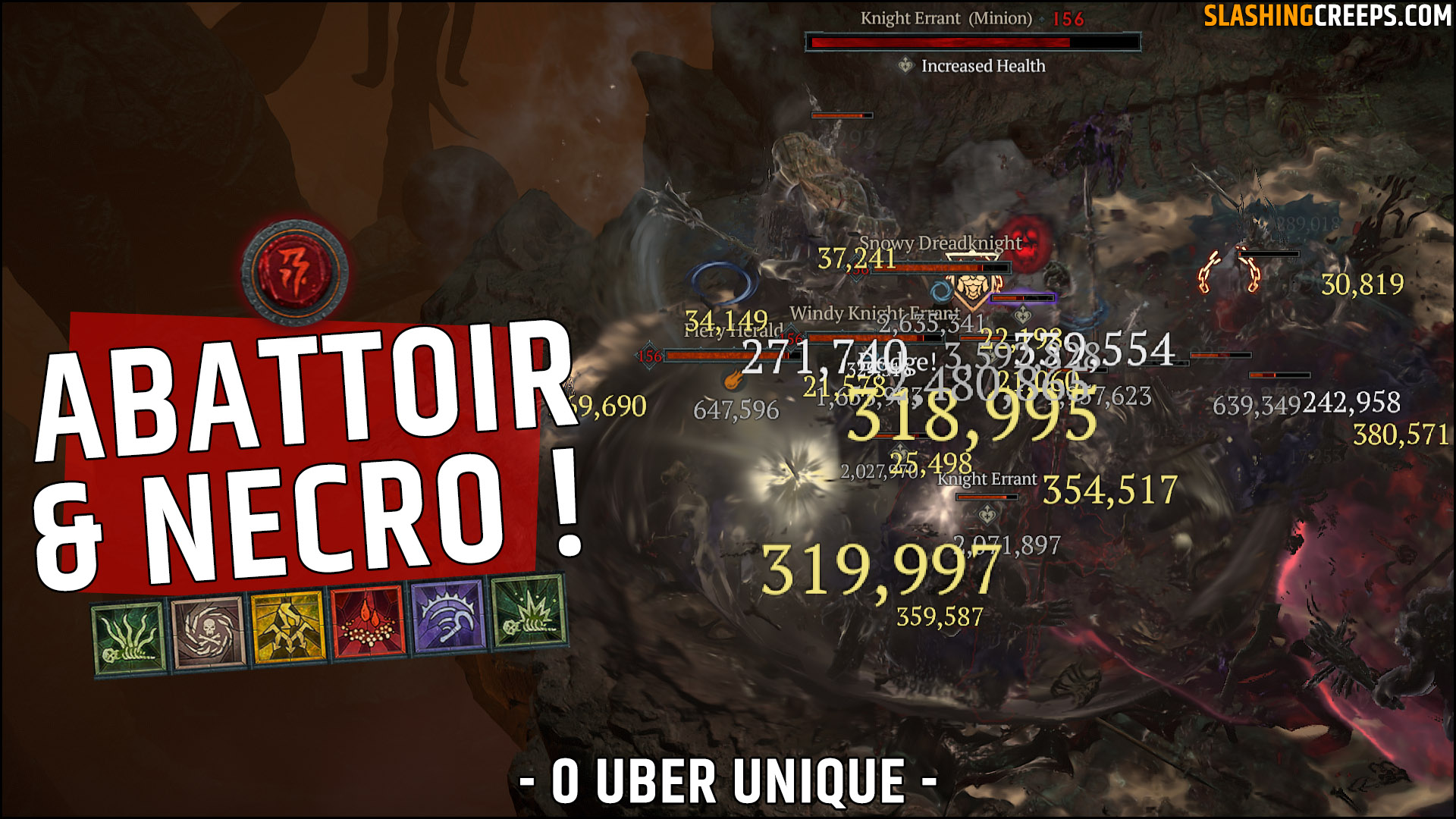 Best Diablo 4 Slaughterhouse Build
09/12/2023
Build, Diablo 4, Necromancer
The best build to farm Abattoir of Zir without a unique item on Diablo IV with the Infinimist Necromancer! Updated with glyph!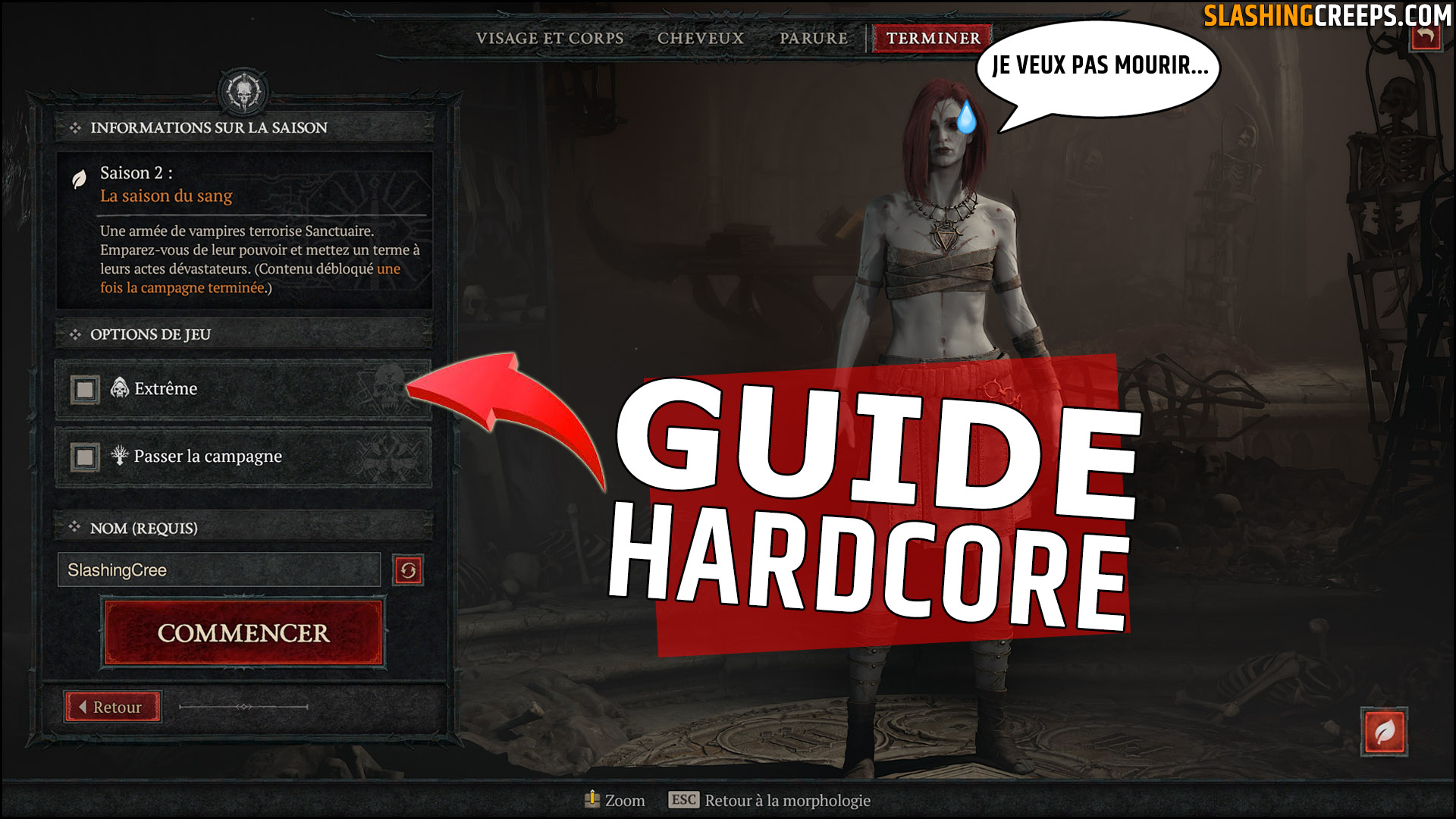 Diablo 4 Hardcore Guide
09/12/2023
Diablo 4, hardcore
The Diablo IV extreme mode guide to avoid dying! Elixir of cheating death, escape scroll, dungeons to avoid, pantheon and tips!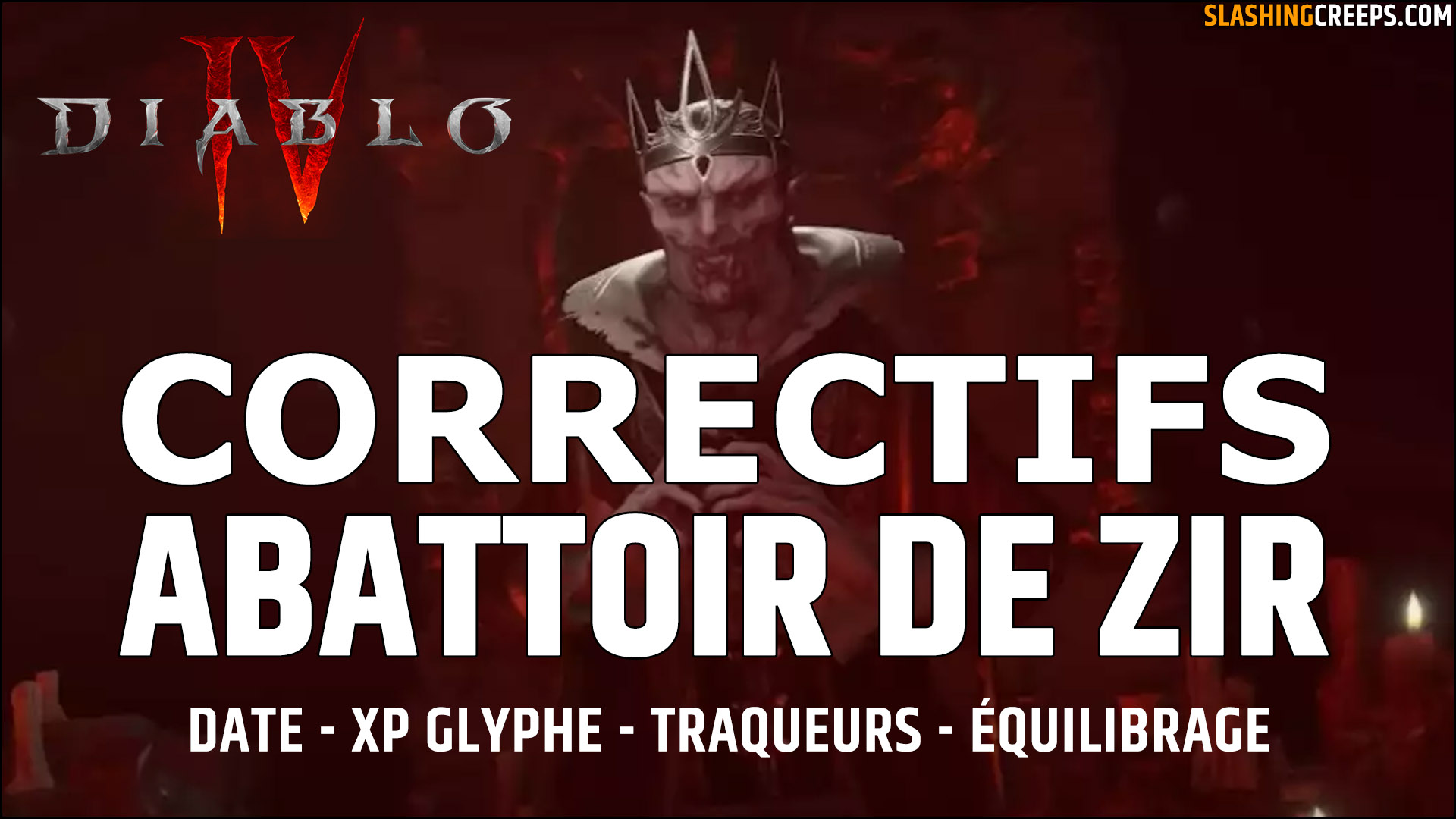 Zir Diablo 4 Slaughterhouse Patch
08/12/2023
Diablo 4, Patch
The complete summary of the December 8, 2023 patch on Diablo IV to make Abattoir of Zir easier and glyph farming less time-consuming!